Check out what's new at School Fundraising Products, Inc. to help you achieve your fundraising goals; Spirit Yard Signs, Vinyl Cushions, Spirit Towels, Pom-Poms and more! We carry the most complete line of quality school spirit promotional products found anywhere. If you are looking for a new church fundraiser idea or easy fundraising ideas for your school. We have many new ideas for fundraising activities for your organization.
If you have any questions on the products that we offer please call us at 419-800-8104 or click here to email us.
Mailing Address:
School Fundraising Product, Inc.
130 Cherry Street.
PO Box 675
Bradner, OH 43406
Phone:
Phone: 419-800-8104
Fax: 419-800-8105
Email:
click here to email us
SCHOOL FUNDRAISING BUSINESS OPPORTUNITIES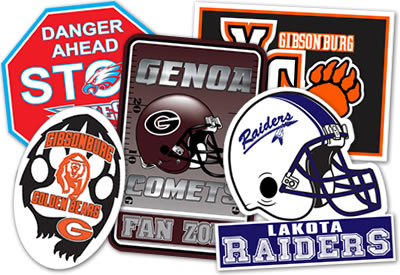 Eager Retailers:
In addition to the products shown on this website, we offer thousands of other promotional items at wholesale cost. If you are interested in selling our product line, you can request a catalog and flyer by mailing your check or money order of $5.95 along with your business address and phone number to:
School Fund Raising Products, Inc.
Attn: Catalog Request
130 Cherry Street.
PO Box 675
Bradner, OH 43406
Please allow 10-14 days for processing.