Check out what's new at School Fundraising Products, Inc. to help you achieve your fundraising goals; Spirit Yard Signs, Vinyl Cushions, Spirit Towels, Pom-Poms and more! We carry the most complete line of quality school spirit promotional products found anywhere. If you are looking for a new church fundraiser idea or easy fundraising ideas for your school. We have many new ideas for fundraising activities for your organization.
If you have any questions on the products that we offer please call us at 419-800-8104 or click here to email us.
Mailing Address:
School Fundraising Product, Inc.
130 Cherry Street.
PO Box 675
Bradner, OH 43406
Phone:
Phone: 419-800-8104
Fax: 419-800-8105
Email:
click here to email us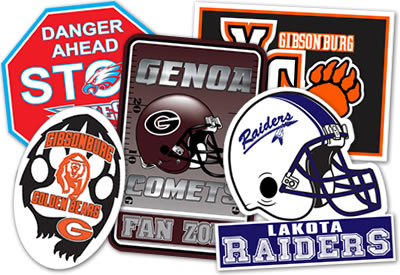 Show your school spirit with our NEW durable, one-sided 24″x 18″ plastic Spirit Yard Sign. These Spirit Yard Signs can be customized with your school's team logo and colors. These all-weather Spirit Yard Signs are a great way to show support of not only the local high school, but also the entire school district. Promote and support your teams, groups and organizations with these unique Spirit Yard Signs!